Phillipsburg Women Involved in Suspected Drunk Driving Accident
Phillipsburg Woman May Face DWI Charges in Pennsylvania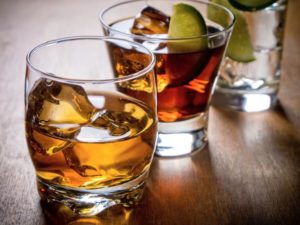 Pennsylvania law enforcement officials are investigating a car crash that resulted in two Phillipsburg women suffering serious injuries. The auto accident occurred during the early morning hours of Sunday. The two women, 18-year-old Tyler Hudak and 18-year-old Alyssa Wyant, were in a 2003 Toyota Camry traveling west on Meixsell Valley Road in the Saylorsburg area of Ross Township in Monroe County, PA at around 2:40 a.m. when the vehicle suddenly left the roadway and slammed into a tree. According to the Pennsylvania State Police, Hudak was driving the vehicle and lost control of the car before skidding off the road.
Police officers, State troopers, and emergency medical responders rushed to the scene and removed both women from the mangled vehicle. The women were then transported by ambulance to Lehigh Valley Hospital-Pocono in East Stroudsburg, Pennsylvania. Doctors at the PA medical facility treated Hudak for severe injuries and Wyant for a minor injury.
Meanwhile, police in Pennsylvania investigated the accident and determined that alcohol may have played a role in the car crash. As a result of the investigation, it is possible that the Phillipsburg driver may face charges for Driving Under the Influence (DUI) in Pennsylvania, as well as other traffic violations. The investigation is active and ongoing, so additional charges could be forthcoming.
Severe Penalties for Drunk Driving in New Jersey & Pennsylvania
The penalties for drunk driving offenses in New Jersey and Pennsylvania are similar: both states impose mandatory driver's license suspension for anyone convicted of a DWI or DUI. In fact, even a first offense DWI in New Jersey will lead to the loss of the offender's license for a period of at least three months. Additionally, a first DWI offense in NJ is likely to result in heavy monetary fines, a requirement to attend alcohol education classes at the Intoxicated Drivers Resource Center (IDRC), installation of an ignition interlock device on the offender's vehicle, and possibly even jail time.
Free Consultation with Experienced Warren County DWI Attorney Travis J. Tormey
Travis Tormey is a highly skilled DWI defense attorney who has experience handling drunk driving cases throughout Warren County, Sussex County, and Morris County, NJ. In fact, Attorney Tormey is one of only a handful of attorneys to be certified in the Alcotest, the official breathalyzer test used by NJ law enforcement in drunk driving cases. If you or a loved one has been charged with Driving While Intoxicated or Driving Under the Influence in New Jersey, contact Attorney Tormey today to schedule a free consultation about the case.