Police Arrest 4 Women Accused of Shoplifting in Mansfield Township, NJ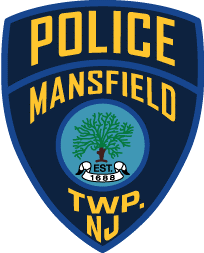 Police officers recently arrested four women accused of shoplifting at stores in Mansfield Township, New Jersey.
The Mansfield Township Police Department received a call just before 8:30 p.m. from store security personnel at the local Marshall's store. Mansfield NJ cops rushed to the scene and found a motor vehicle that matched a description provided by store employees.
Police officers followed the vehicle on Route 57 and allegedly saw the suspects thrown stolen items from their car windows. Police eventually pulled over the vehicle and arrested the suspects. During a subsequent search of the car, officers allegedly found a handgun and 17 oxycodone pills without a valid prescription.
Mansfield NJ detectives investigated the situation and determined that the suspects may have also shoplifted from a TJ Maxx store in Mansfield Township. The total retail value of the items allegedly stolen by the suspects during the shoplifting spree is $2,200.
The suspects include a 32-year-old woman, a 34-year-old woman, a 35-year-old woman, and a 38-year-old woman. All four suspects reside in Plainfield, New Jersey. They face criminal charges for theft of movable property and receiving stolen property.
Additionally, some of the suspects face charges for unlawful possession of a weapon and illegal prescription drug possession.
For more information about this case, view the NJ.com article, "Women Toss $2.2K in Stolen Goods During Stop, Cops Say."