Police Arrest Three Men Accused of Burglarizing Residence in Washington Township, NJ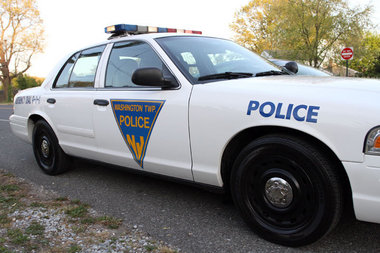 Washington Township NJ police recently arrested three men accused of burglarizing a local residence and stealing expensive jewelry.
The suspects are a 38-year-old Easton PA man, a 39-year-old Bethlehem PA man, and a 40-year-old Brooklyn NY man. According to law enforcement officials, the suspects broke into a home located on the first block of West Asbury Anderson Road in Washington Township, New Jersey.
The Washington Township Police Department received a call about the break-in a short time after 9:00 p.m. and dispatched cops to the scene.
Washington Township police officers subsequently canvassed the area and soon located a car that was allegedly seen fleeing the scene of the burglary. The cops spoke to the vehicle occupants and searched the motor vehicle. That search of the car allegedly turned up jewelry that had been taken from the Washington Township residence.
The three suspects were placed under arrest by police and charged with numerous crimes, including burglary, theft of movable property, receiving stolen property, and possession of burglary tools. Additionally, the driver of the vehicle was cited for a traffic violation because he was allegedly driving with a suspended driver's license.
For more information about this case, see the NJ.com article, "3 Nabbed in Traffic Stop After Allegedly Burglarizing N.J. Home."