Police Search for Suspects in Burglary at Franklin NJ Gem Museum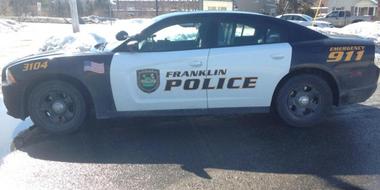 Law enforcement is searching for the suspects who allegedly burglarized a mineral museum in Franklin Borough NJ and stole gems valued at $30,000.
The break-in occurred just after 4:30 a.m. at the Franklin Mineral Museum on Evans Street in Franklin, New Jersey. The museum is located on property that used to serve as the Franklin Mine.
According to authorities, the suspects gained access to the building by breaking into a window on the second floor. Once inside the museum, the suspects smashed display cases and stole valuable gems, minerals, and stones. The stolen items reportedly have a total value of approximately $30,000.
Detectives with the Franklin Borough Police Department are currently investigating the burglary and trying to determine the identities of the burglars. Investigators noted that the suspects caused "substantial damage" to the museum during the theft incident.
Any members of the public with information about the burglary should contact Franklin NJ detectives.
For more information about this case, see the NJ.com article, "Precious Stones Worth Thousands Taken During Bloody Break-In at Museum."