Teen Crashes SUV in Hopatcong, New Jersey
Hopatcong Police Investigate Accident That Left SUV Stuck in Trees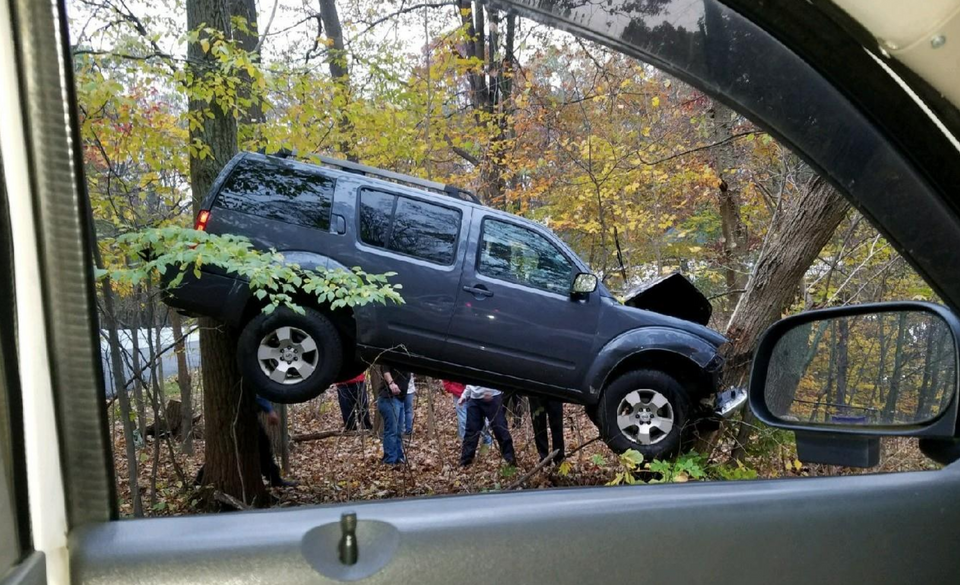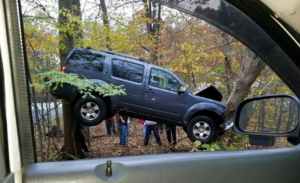 A teenage driver recently crashed an SUV and ended up stuck four feet above the ground. The scary accident occurred just before 7:30 a.m. on Sparta Stanhope Road in Hopatcong, New Jersey. Hopatcong police officers and Hopatcong firefighters were sent to the area after authorities received a call about the traffic accident. When first responders arrived at the scene, they saw the teen's sport utility vehicle lodged between a couple of trees. The teen driver was still inside the motor vehicle and unable to get out. Members of the Hopatcong Fire Department made sure to stabilize the vehicle before assisting the teenage motorist and helping him get down. The SUV was later removed from the trees by a tow truck.
Police investigated the auto accident and determined that the teen was traveling south on Sparta Stanhope Road when he suddenly veered across the double yellow lines and then drove off the road entirely. The car flew into the air as it skidded off the roadway and struck a tree. The SUV then turned and fell toward the ground, finally coming to a stop when it got wedged between two large trees.
Points on License for Traffic Violations in NJ
Remarkably, the teenage driver did not sustain any serious injuries in the car crash. However, he could face negative consequences that include points on his driver's license – or license suspension. That's because Hopatcong police are still investigating the incident and could potentially issue traffic citations against the teenager. Many times, these types of single-vehicle accidents result in the motorist being cited for reckless driving or even being charged with Driving While Intoxicated (DWI).
At this time, police have not ticketed the driver. Depending on the findings of investigators, of course, that could change. What is known by authorities at this time is that the motorist did not apply the brakes at any point during the accident. Additionally, the teenage driver told police that he could not remember exactly what happened to cause the crash. He reportedly did not notice the vehicle leave the roadway until it had slammed into the trees and he saw that his front hood was bent.
Talk to an Experienced Sussex County Traffic Ticket Attorney
Do not make the mistake of trying to fight a traffic ticket without qualified legal counsel. The reality is that prosecutors are often more willing to negotiate and reduce the points on a serious traffic violation when the defendant is represented by an attorney. Travis J. Tormey is a New Jersey criminal & traffic defense lawyer who routinely represents clients in municipal courts throughout Sussex County, NJ. He will help you contest your traffic ticket and avoid getting points on your license. Contact Attorney Tormey now to discuss your case.