Vernon Township Man Gets 10 Years for Distributing Cocaine in Sussex County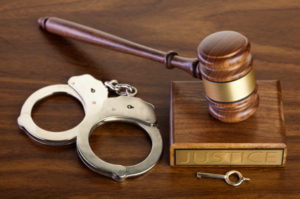 A Vernon NJ man convicted of distributing cocaine in Sussex County and elsewhere in New Jersey has been sentenced to a decade behind bars.
The suspect is a resident of Vernon Township, New Jersey. He was placed under arrest in January 2016 and charged with cocaine distribution and illegal possession of a handgun.
According to law enforcement, the suspect was one of the ringleaders of a major drug trafficking ring that sold cocaine throughout NJ and NY.
Authorities investigated the operation and eventually obtained a search warrant for the suspect's Vernon Township home. A search of that residence reportedly turned more than four pounds of cocaine, leading to the cocaine distribution charges.
The suspect faced handgun possession charges in the case because police allegedly discovered a loaded .45-caliber firearm when searching his residence.
In January 2017, the suspect was convicted on the drug crime charges in Sussex County Superior Court.
Now the suspect has been sentenced to a term of incarceration of 10 years in New Jersey State Prison.
For more information about this case, read the NJ.com article, "Cocaine Trafficker Gets 10 Years in Prison."