Warren County NJ Theft Suspect Captured in Pennsylvania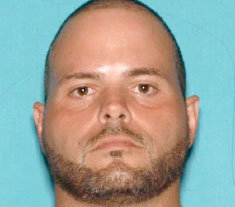 Law enforcement recently captured a man wanted for a theft offense in Warren County, New Jersey.
The suspect is a 29-year-old man whose last known address was on the 500 block of Route 57 in Washington Township, NJ. He was charged last year with committing theft by deception, which meant that he needed to make an appearance in court to address the very serious criminal charges.
When the suspect failed to show up for his mandatory court date in January 2016, the judge issued a warrant for his arrest. Since that time, the suspect has remained on the loose.
Warren County authorities, including the Washington Township Police Department and the Warren County Prosecutor's Office, have continued to investigate the case and search for the suspect. Police recently caught a break in the investigation and located the suspect in Bethlehem, Pennsylvania.
Members of the Northampton County Sheriff's Department arrested the suspect on the 100 block of West Frankford Street in Bethlehem, PA. The suspect was taken to police headquarters and processed. He will likely be extradited back to Warren County, NJ so that he can stand trial on the theft by deception charges.
For further information about this case, read the NJ.com article, "Fugitive from Warren County Apprehended in Bethlehem."