Washington Township Man Charged with Eluding Police in Hackettstown, NJ
Two-Hour Police Chase in Hackettstown Ends When Officer Phones Suspect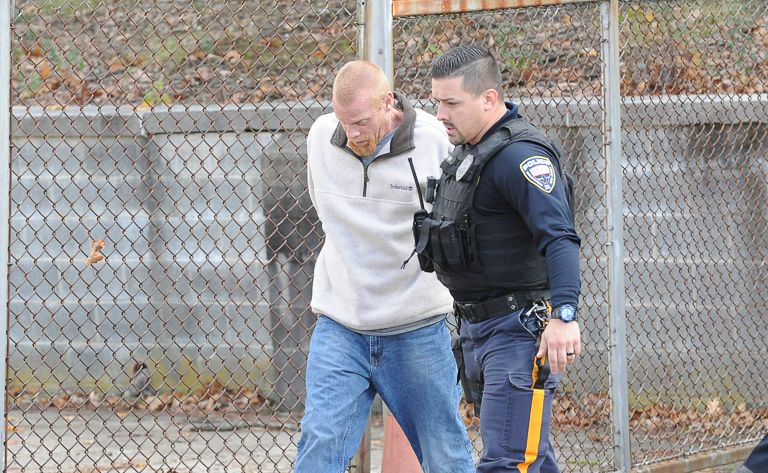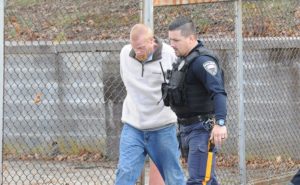 A Washington Township man wanted for theft allegedly led Hackettstown police officers on a lengthy, high-speed pursuit that involved patrol cars and a helicopter. The police chase unfolded primarily in Hackettstown, New Jersey. The suspect, 42-year-old Erik D. Johnson, was driving a motor vehicle on Route 182 (Mountain Avenue) in Hackettstown at 8:23 a.m. when a cop in a police cruiser ran a random license plate check on Johnson's car. That license plate check turned up information that Johnson had an outstanding arrest warrant for a theft charge. When the police officer subsequently turned on his vehicle lights and sirens, Johnson allegedly sped up and tried to leave the officer behind.
The ensuing police chase took pursuing officers through major roadways in Warren County, Morris County, and Hunterdon County, NJ, including Route 31, Route 46, and Route 57. Johnson reportedly reached speeds of up to 70 miles per hour. In addition to cops in patrol cars following Johnson, a New Jersey State Police helicopter also gave pursuit and tracked Johnson's movements. For more than two hours, Johnson evaded capture and refused to surrender himself to law enforcement. It was only when a Hackettstown detective discovered Johnson's cell phone number and gave him a call that the police chase finally ended. According to authorities, the officer who called Johnson was able to convince him to pull over at the Scrub-A-Dub car wash located on Route 57 and turn himself in to police.
N.J.S.A. 2C:29-2(b): Eluding Police Charges in New Jersey
Once Johnson was in police custody, he was transported to the Hackettstown Police Department so that he could be processed and charged. Johnson was later moved to the Warren County Jail in Belvidere, NJ, where he will be held until a bail review hearing to determine whether he should be released while the charges against him remain pending.
As for those charges: Johnson has been charged with multiple criminal offenses in connection with the Hackettstown police chase, including eluding police, obstructing the administration of law, and hindering apprehension. He has also been cited for numerous traffic violations. The most serious of the criminal offenses is the eluding charge, which is classified as a second degree felony under N.J.S.A. 2C:29-2(b). That's because Johnson allegedly created a risk of death or injury to other motorists when he drove at a high rate of speed while eluding police. If there had been no risk of death or injury, Johnson likely would have been charged with third degree eluding. The difference in this case is huge: a conviction for a second degree crime could result in a sentence of 5-10 years in New Jersey State Prison, while third degree crimes carry a maximum penalty of five (5) years behind bars.
As for the theft charges against Johnson, Warren County prosecutors have not provided any additional details – except to indicate that the arrest warrant was issued on October 10. At this time, it is unclear exactly what type of theft charges Johnson faces. The potential penalties for a theft crime conviction could be severe, as theft is considered a crime of moral turpitude and is often severely punished by NJ judges.
Consult with an Aggressive Warren County Eluding Police Attorney Today!
Were you arrested for eluding police, resisting arrest, or any other criminal offense in New Jersey. The experienced criminal & traffic lawyers at the Tormey Law Firm can help you. We have successfully represented clients facing criminal charges in Warren County, Sussex County, Morris County, Bergen County, and elsewhere in NJ – and we can represent you, too. Contact us today to schedule a free consultation about your case.