Washington Township Police Search for Liquor Store Shoplifters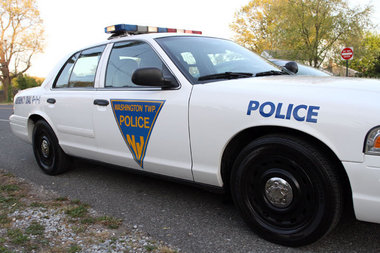 Police in Washington Township, NJ are looking for two people who allegedly shoplifted items from a couple of local liquor stores.
The suspects allegedly committed the theft crimes near the end of August 2017. According to law enforcement officials, the suspects entered the liquor stores, walked around for a few minutes, and then stuffed several bottles of alcohol into their clothing. One of the shoplifters reportedly placed some liquor bottles in his pants.
With the alcohol bottles concealed from store employees, the suspects reportedly left the shops and then drove off.
Detectives with the Washington Township Police Department in Warren County, New Jersey are actively investigating the shoplifting incidents. At this time, investigators have not yet been able to determine the identities of the theft offense suspects.
Washington Township NJ police recently posted surveillance video footage on the police department's Facebook page. The video shows two people stealing items from the liquor stores.
If and when police identify and apprehend the suspects, it is likely that the shoplifters would face very serious criminal charges for theft of movable property. Depending on the total retail value of the stolen items, the charges could be classified as felony-level offenses that carry severe penalties.
For more information, see the NJ.com article, "Caught on Tape: Shoplifter Stuffing Booze in His Shorts."