Hackettstown Man Charged with Assault for Beer Bottle Attack
Hackettstown, NJ Man Faces Aggravated Assault Charges for Allegedly Using Bottle During Fight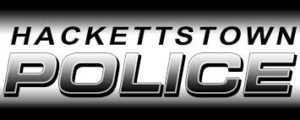 A Hackettstown, NJ man faces very serious felony charges for aggravated assault in connection with a brawl. The incident happened late on a Sunday night inside an apartment located on the 100 block of Main Street in Hackettstown, New Jersey. The suspect, Rodrigo Cucul-Pop, is a 30-year-old resident of Hackettstown in Warren County, NJ. According to law enforcement officials, Rodrigo Cucul-Pop was involved in an altercation with "multiple individuals" at the residence. The altercation was physical, with punches reportedly being thrown. At some point, Rodrigo Cucul-Pop allegedly grabbed a Corona beer bottle and swung it at one of the other people involved in the fight.
The man who Rodrigo Cucul-Pop allegedly assaulted with the beer bottle sustained minor injuries that included a cut palm. Initial media reports do not indicate the extent of those injuries, but it is likely that the victim required medical attention either at the scene or at a nearby hospital. While the victim was likely being treated for the cut to his hand, Hackettstown detectives investigated the violent incident, spoke to witnesses, and determined that enough evidence existed to place Rodrigo Cucul-Pop under arrest.
Prison Time for Aggravated Assault Charges in Warren County, NJ
After being arrested, Rodrigo Cucul-Pop was transported to the Warren County Jail in Belvidere, New Jersey. He was later released from custody while the criminal charges against him remain pending. Those charges include aggravated assault, possession of a weapon for an unlawful purpose, and disorderly conduct.
The most serious charges for aggravated assault could potentially result in Rodrigo Cucul-Pop being sentenced to several years behind bars in New Jersey State Prison. That's because an assault with a deadly weapon, such as a knife, a gun, or a beer bottle, can be classified as a second degree felony that carries a penalty of 5-10 years in prison. Additionally, aggravated assault is listed in the No Early Release Act (NERA), which means that anyone convicted of this crime must serve at least 85% of their prison sentence before becoming eligible for parole.
Free Consultation with an Experienced Hackettstown Aggravated Assault Attorney
Have you been charged with aggravated assault, simple assault, or any other violent crime in Hackettstown, New Jersey? Then you need a qualified Warren County criminal lawyer on your side and helping you to fight the charges. Travis Tormey is an experienced criminal defense attorney who can help you stay out of jail and avoid getting a conviction on your permanent record. Contact him today to schedule a free initial consultation.
Related Blogs: