Pohatcong Man Gets Prison for Groping Minor
Pohatcong, NJ Man Sentenced to Six Years in Prison for Giving Alcohol to Teen and Then Groping Her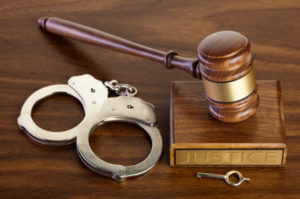 A man from Pohatcong, New Jersey was recently sentenced to prison for groping an underage girl. The defendant in the sex crime case was Gary P. Taborelli, a 44-year-old resident on the first block of River Road in Pohatcong in Warren County, NJ. According to prosecutors, Taborelli supplied alcohol to a teenage girl at his residence on September 12, 2015. The victim, who was 16 years old at the time of the incident, reportedly got intoxicated as a result of the alcohol. Additionally, said prosecutors, Taborelli gave the victim marijuana. Taborelli and the girl later smoked the pot together. Taborelli's alleged actions resulted in him being charged with endangering the welfare of a child.
Taborelli was also charged with criminal sexual contact in the case because he allegedly fondled the minor's breasts, leg, and buttock after she became intoxicated. Even if the victim had not been drunk or high, however, Taborelli would have faced sex crime charges because she was a minor and he was an adult. In this case, Taborelli avoided more serious charges of sexual assault only because prosecutors could not prove that he had sex with the underage victim.
Criminal Sexual Contact Trial in Warren County Superior Court
When Taborelli and the Warren County Prosecutor's Office did not reach a plea deal, the case went to trial in Warren County Superior Court in December 2017. Since Taborelli was charged with felony sex offenses, not disorderly persons offenses, the case was heard at the superior court level; less serious charges are typically heard at the local municipal court level. A jury ultimately found guilty on the criminal charges: one count of criminal sexual contact and two counts of child endangerment.
Now Taborelli has been formally sentenced in the case. Warren County Superior Court Judge Robert Reed sentenced Taborelli to a term of incarceration of six years on each of the child endangerment charges and 18 months for the criminal sexual contact charge. The sentences will run concurrently, which means that the maximum time behind bars for Taborelli will be six years. Additionally, after Taborelli serves his sentence and is released from NJ State Prison, he will have to register as a convicted sex offender under Megan's Law. Beyond that, he will be on parole in New Jersey for the rest of his life.
Facing Sex Crime Charges in Warren County, NJ? Contact Experienced Criminal Lawyer Travis Tormey Today
If you've been charged with a felony sex offense in Warren County, Sussex County, or Morris County, NJ, you need an experienced New Jersey criminal defense lawyer on your side. Pohatcong criminal attorney Travis J. Tormey can defend you against your sex crime charges and help you avoid the most severe penalties. Contact Attorney Tormey now to schedule a free initial consultation about your case.
Related Blogs: