Washington Borough Man Convicted of Online Stalking in New Jersey
Warren County Man Convicted of Stalking Underage Girl and Trying to Get Child Pornography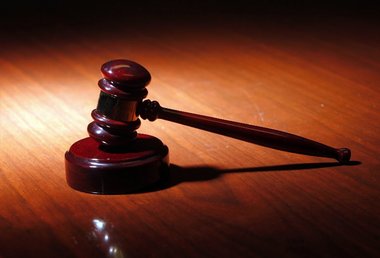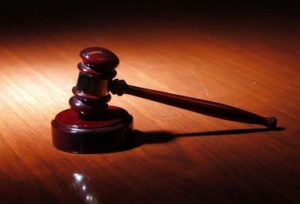 A Washington Borough, NJ man is headed to federal prison after being convicted of stalking a young girl and getting another young girl to send him nude photographs over the internet. The defendant in the case was 25-year-old Brandon McIntyre of Washington Borough in Warren County, New Jersey. According to law enforcement officials, McIntyre met his underage victims on Facebook in 2013. In March and April of 2013, McIntyre reportedly pretended to be a female and used the alias "Katie Thompson" to try to get a juvenile to visit him. When the girl refused to meet with him, McIntyre threatened to kill her family and do physical harm to her boyfriend. Then, in August 2013, McIntyre reportedly send a nude image of himself to the second juvenile victim and asked her to send similar nude photos of herself. When she refused, McIntyre pretended to be a police officer and threatened to make her life "a living hell" by getting her kicked out of school and sending her to jail unless she complied with his request.
The girls told their families of the online harassment, and the families then contacted authorities. The FBI's Child Exploitation Task Force and the Hunterdon County Prosecutor's Office worked together on the investigation into McIntyre and his alleged crimes. Eventually, the U.S. Attorney's Office General Crimes Unit in Newark got involved and filed criminal charges against McIntyre.
Federal Charges for Internet Sex Crimes in New Jersey
Since McIntyre's criminal activity involved the internet and one of the victims did not live in New Jersey, it technically crossed state lines and affected interstate commerce. That is the standard used by law enforcement and prosecutors to determine whether a defendant should face federal criminal charges, as opposed to state charges. In this case, McIntyre was charged with federal crimes in U.S. District Court in Newark, NJ. The US. District Attorney's Office charged McIntyre with one count of stalking and one count of sexual exploitation of a child for soliciting a minor to produce sexually explicit images. The sexual exploitation charge is similar to a child endangerment charge, or a child pornography distribution charge, in a New Jersey superior court.
When McIntyre is officially sentenced later this year, he will be subject to significant penalties. The stalking charge carries a potential penalty of five years in prison, while the sexual exploitation of a child charge carries a minimum term of incarceration of 15 years and a maximum term of incarceration of 30 years.
One factor that could affect sentencing in the case is McIntyre's prior criminal record. In fact, not long after his interactions with the juvenile victims, McIntyre was on probation for stalking in Hunterdon County. He was sentenced in 2014 to five years of probation on those charges.
Contact an Aggressive Criminal Defense Lawyer About Your Sex Crime Charges in Warren County, NJ
Have you been charged with stalking, harassment, or any other crime in Warren County, New Jersey? Then it is imperative that you speak with an experienced NJ criminal defense attorney immediately. Contact Warren County criminal lawyer Travis Tormey today to schedule a free initial consultation about your case.
Related Blogs: